DRAMACIDE KENNEL'S OFFICER X HOTTIE 2

A 3 way crossed all known for destruction. When Casino's CH BlackJack Jr was bred to Goldie, 10/11 hunted, now getting bred to Officer, you got Jr best producing son, Soldier & his best litter in 1 breeding. 2 of the best dogs of the 90's, Gr.Ch. Blackjack/Gr.Ch. Virgil, this been a proven cross with the Boyles as a out. Bred for performance!
Powered by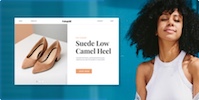 Create your own unique website with customizable templates.